Note: See also our banned users page.

Be particularly careful of sellers asking you to use PayPal's "Friends and family" payment option, as this removes the Paypal buyer/seller protection, and may make them untraceable.

Some scam warning signs: misspellings, incorrect grammar, vague or generic description of the materials, multi-party transactions, needing credit card or bank information from you. Here are several general scams (of which there are numerous variations):


Fake PayPal receipt scam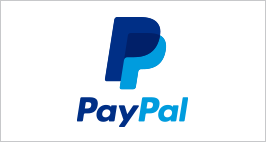 Hello xyz@gmail.com,

Just thought you'd like to know John Smith sent you $75.00 USD...


Scammers sometimes forge PayPal receipts, either to get your PayPal login details or to get items from you without paying. Some clues:
If you have a PayPal account, PayPal will always address you by your name (which a scammer may or may not have more difficulty obtaining), not your email address.
Also, all links in a genuine PayPal receipt will go their page at paypal.com, not some other site.
If you question any doubt, don't trust the receipt. Instead, type the PayPal address directly into your browser, login to your PayPal account, and see if you actually received a payment.



"All your books" scam

Hello , Im interested in buying all your books on homeschoolclassifieds.com ,,are they still available ?,,if yes kindly get back to me with your final asking price? ,,and i also want to let you know that in intend paying you via a certified check.


They've pasted our website into their template, and don't care what you are selling, because the check will be [accidentally] too large, and they will ask for a refund of the excess. By the time your bank refuses the bogus check, they will be long gone.



"Book for my son" scam

"Good to hear from you..Am buying the book for my son who saw it on your listing and gave me your contact to email you for the purchase...I want you to calculate the total cost including shipment to longview Washington and get back to me with your Full Name,Address and Phone Number to contact you on, so that i can issue you a money order which is cashable anywhere in the state while you mail the book to my address after cashing out payment..I will send you the address where to mail the book to once payment had been cashed and i will also like you to remove the advert from the listing and reserve the book prior to receiving the payment..Thanks and Get back to me asap.


They'll probably send you a (bogus) money order for more than the amount, then ask you to keep some for your trouble and send your (valid) check for the difference to their "son" in Poughkeepsie, Ludowici, or Bucksnort.



"Give-me-access-to-your-credit-card" scam

"I can make payment via Money Order (or Cashiers Check) but to make it easier and faster for both of us I'd like to wire transfer to your credit card. This is the information needed for the transfer to be made to you:
Credit Card Number?
Payment Address Of The Credit Card?
Phone Number?"


The intent may be to wire you a bogus check which won't be discovered until after you send the desired materials, but they are more likely trying to gain access to your credit card.



"My-bad-payment-for-your-good-payment" scam

Sorry for not getting back to you...My (Cashier) will issue and send out a Money Order for the cost of _____ and as for the shipping don't worry about that because i will arrange for the pick up at your location. Am presently located at ______ USA but am not in the country right now. I would have also loved to forward you my phone number but it is out of service but I promise to forward it to you as soon as it is back online. So i will like you to send me your full contact information...

or

"I'm interested in your ______ . I will send you a check, and as soon as you receive the check, please deduct _____ for your trouble and send the balance to _____ by Western Union, since I have some other items I need to purchase from him. If you are OK with this, please send me your full name and address, so that I can send you the check ASAP."

or

"Someone contacted me from Ireland interested in the ______ I have posted. He seemed honest, even telling me to check the shipping because it would be much more to send to Ireland ( I didn't realize how much, so I appreciated his honesty). However, the last email I got from him, informed me that his "colleague" was sending me a certified check for $2450! Then I was to take what was owed to me and send the rest by Western Union to him and to take $10 out for my trouble!"


What is wrong with all this? They send you a (big) bad check, you send them a (slightly smaller) good check or money order. By the time your bank discovers the problem, they are gone (with your money).



What you can do

Be careful out there. If it feels odd or sounds too good to be true, don't continue.

You may want to report the scammer immediately to their email host (i.e., Gmail, Comcast, etc.), to the police department at the address to which they want you to send the check, and/or to the FBI's Internet Crime Complaint Center, www.ic3.gov.